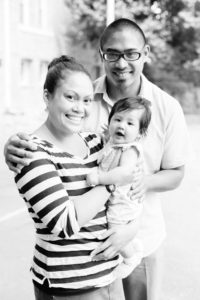 Say not in grief she is no more,
but live in thankfulness that she was
Hebrew Proverb
I have been trying to think of the best way to word this post . . . to give the proper amount of respect, love and honor to Ruby (Rox), her fiance Virgil, and her family. Words just can't say.
Claire and I started helping to plan Virgil and Ruby's NYE wedding at Seattle Aquarium with them in July. Ruby and Virgil had some amazing and intriguing big ideas for the upcoming wedding. Most important to them was taking care of their family and guests, doing things that had real meaning, and creating those special moments for people. Ruby and Virgil were just the sweetest, most loving couple to work with. You could feel the love and adoration just talking with them. The excitement for each other and the wedding was absolutely radiating.
While planning a wedding, being a mom to their adorable little 20 month old Jasper Jade, and working in a selfless and impacting job (see below), Ruby also was dealing with a sudden unknown autoimmune disease.
Ruby started a blog to document her health journey and keep family updated here:
It just rocked our world when we found out that our sweet bride to be, Ruby, passed away peacefully on December 21st.
Although no longer here with us, Ruby your impact on the world will live on and on in BIG ways. Being around friends and family before the service, through our interactions, and reading about you I know you were and are SO loved and such a big part of so many lives. This will live on. Virgil and your beautiful daughter have so much love and support from these people, and they will always have your sweet spirit with them.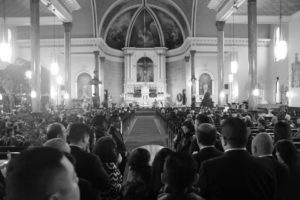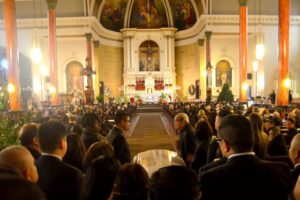 If you are in downtown Seattle this evening for NYE, make sure to look at the Great Wheel from midnight to 12:30, and check out the reader board at the Seattle Aquarium, all in remembrance of Ruby!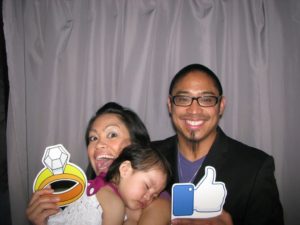 Below is a Thank You from the family and Virgil that we wanted to share with everyone.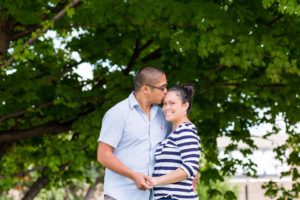 A world of Thank You to the friends and family in Seattle, around the United States, and throughout parts of the world, who have shared and honored Ruby Linsao's Life.
Rox's life has many blessings. It doesn't matter if you are 100 or 10 years old – Life is short. The best gift we can give each other on earth is time. The most important thing we can do is nurture and develop the Little Jasper Jades of the world. They grow up to inherit the earth and then move on to inherit the universe beyond the stars. LIVE.
Thank you for living these moments that matter! We love you all.
*All of the visitors and medical staff at the University of Washington Medical Center
*University of Washington for the development of a Scholarship Fund in honor of Ruby Linsao
*The Seattle Great Wheel for making a donation to Children's Hospital in honor of Ruby Linsao
*Seattle Aquarium for honoring Ruby's life on the reader board for New Year's
*All of You "Stepping Up for Ruby Linsao" Supporters
*All of the family and friends, who have honored Ruby Linsao's life in every way over the past couple months
*Maya, Les, JoJo, Edgar, Randi, and Prak for photos, video, and media.
Again, the Seattle Great Wheel "R *heart* V *heart* R NYE Wedding Light Show" will run from midnight to 12:30am tomorrow, to kick off the New Year 2016. All are welcome. We will watch the show by the Seattle Aquarium.
"Ruby's life is a blessing. Our daughter is your ultimate gift to the world. I promise to do my best to teach Jasper Jade about her Angel Mother's life. I will always love you and continue cultivating our relationship through memories. Like we always said, 'Now and forever one happy family.' Forever yours." – Virgil Domaoan
Please send all pictures, videos, and testimonies of Ruby Linsao to email: domaoanv@gmail.com or address: PO Box 94242, Seattle 98124. These will be the building blocks and puzzle pieces that will be shared with Jasper Jade as she grows.

To learn more about Ruby's life and accomplishments see below (from her obituary, here)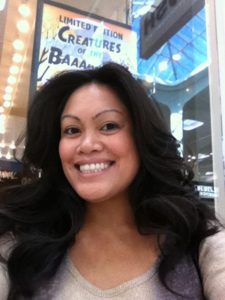 "Ruby Roxane Linsao passed away on December 21st, 2015, at 4:37 a.m. after a short, intense battle with a rare, aggressive autoimmune disease (Dermatomyocitis with Interstitial Lung Disease). She passed peacefully surrounded by her father, brother, fiance, & cousins.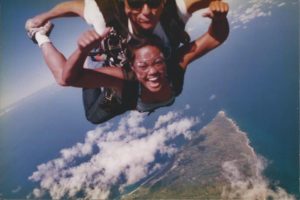 Ruby was born on July 19, 1981, in San Diego, California to Rodolfo and Aida Linsao. As part of a NAVY family, she lived in San Diego, Guam, and eventually moved to Steilacoom, Washington. She attended Saltar's Point Elementary School, Pioneer Middle School, and Steilacoom High School. In addition to being an ASB officer, Ruby was an honor roll student, student leader, and scholastic athlete. She played volleyball and basketball, ran track (won a state gold medal in the 4×100 and 200 meter dash), and served as a member of the cheerleading squad. Ruby continued her education at Western Washington University and eventually transferred to the University of Washington where in 2003 she double majored and earned her Bachelor of Arts degrees in Political Science and Sociology.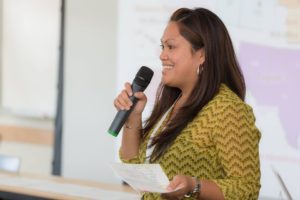 Ruby was the first Site Manager for Jumpstart in Seattle at the UW and was instrumental in laying a strong foundation for a program that grew under her guidance to include 160 college students reaching over 400 preschool children. This passion for supporting young children at a systems level led to her Masters in Educational Leadership and Policy Studies from the UW in 2010. While working at Child Care Resources, Ruby was recruited to the Head Start National Center on Quality Teaching and Learning at the UW as a program manager. As an integral member of the leadership team, she greatly influenced the work of that center in supporting better outcomes for preschool children. Over the past five years, Ruby often commented on how grateful she was to be part of that important work.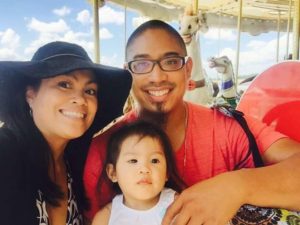 In her volunteer work Ruby also supported young children as a member of a Seattle Early Education Collaborative Works Group, White Center Early Learning Initiative (WCELI) Community Advisory Committee, and the Asian Pacific Islander Community Leadership Foundation's (ACLF) Community Leaders Program. She was respected and admired in the early learning community locally and nationally.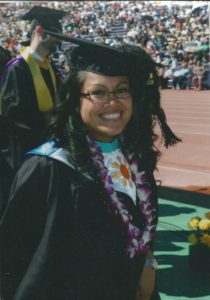 Ruby's love, thoughtfulness, humor, and brilliance will be missed forever by her large network of family, friends, and colleagues. She has touched many lives!
Ruby leaves behind the loves of her life – her 20 month old daughter Jasper Jade Luna and fiance Virgil Domaoan. She is also survived by her father Rodolfo Linsao; brother and sister-in law Paul and Joy Linsao; and nephew Aiden Linsao. Her mother Aida Linsao preceded her in death."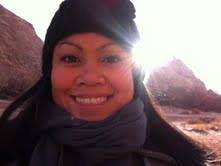 A big thanks to From the Ground Up Floral (Gina) for helping me with rose petals in a cross for her service, as well as a floral arrangement.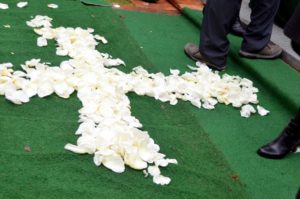 Our legacy is really the lives we touch, the inspiration we give,
altering someone's plan – if even for a moment –
and getting them to think, cry, laugh, argue.
More than anything, we are remembered for our smiles;
the ones we share with our closest and dearest,
and the ones we bestow on a total stranger,
who needed it RIGHT THEN, and God put you there to deliver.
by Carrie Hamilton