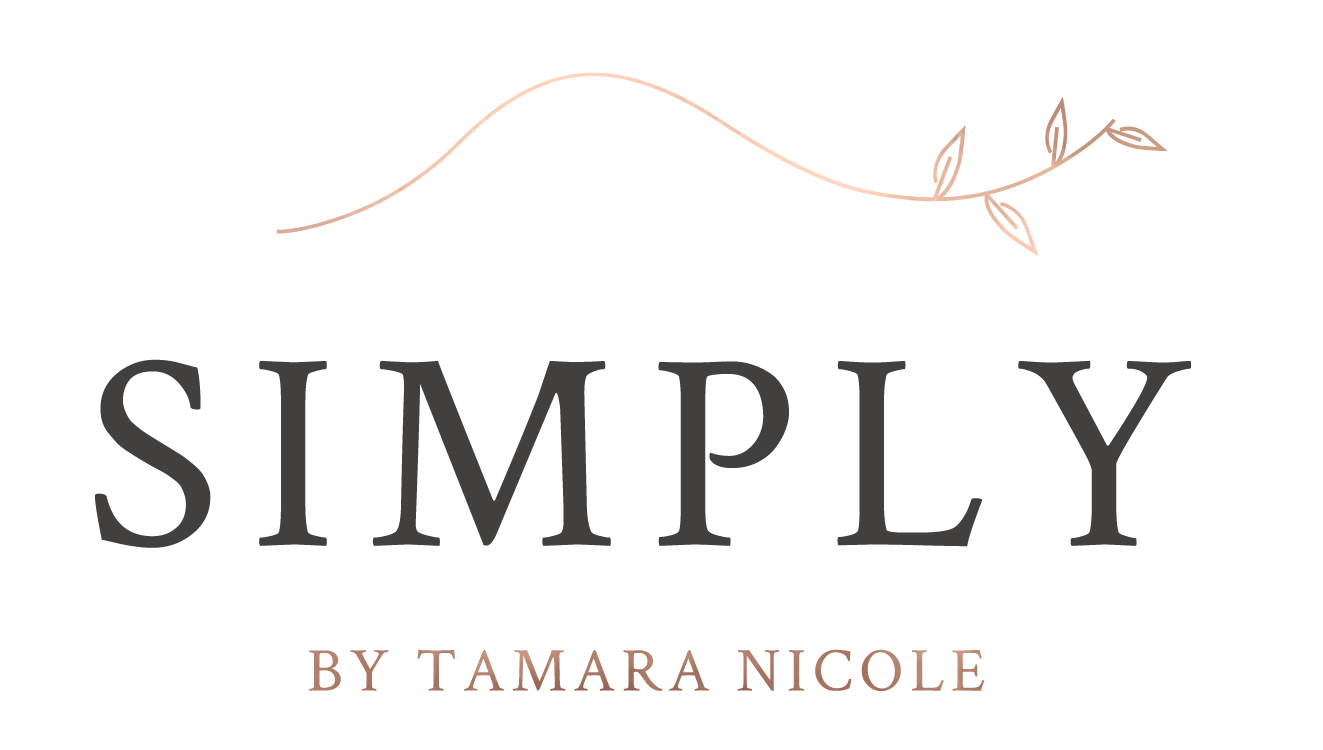 Here are answers to questions that we  often receive prior to meeting with us. 
We hope you find this helpful!
What if I don't see what I need in a current package?
Unless you are booking for Month of, or Full Planning, the majority of our Partial Planning clients fall in the custom package category.  
We oftentimes work with our couples to provide custom options based on their wedding needs, and are happy to create the perfect custom package for you!
I have a Venue Coordinator, do I need a Wedding Planner/Day of Coordinator?
There is a big difference between a Venue Coordinator, and a Day of (or in our case, "Month of" Coordinator). We LOVE our venue Coordinators, and between both of us we will have your wedding covered! Although each venue varies in the services they offer, basically they are there for the

venue's best interests

, as we are there for YOU. We will help make sure you have everything thought of before the big day, build your wedding timeline and communicate this to ALL vendors,

 as well as so many other details (from bringing you coffee in the AM and sending everyone down the aisle, to clean up at the end of your day!). Our role is to always make sure the focus is on you .

Here are some great articles to read more about the difference:
I just need a "Day of Coordinator"
After 9+ years in the business (and over 170 weddings later) 

we have found that we can best serve our clients, and ensure a super smooth wedding day, by adding in a little help at the front end of your wedding with our "Month of Coordination" package. The last thing you need on your wedding day is

an unprepared coordinator with little knowledge of your wedding plan/design. With our services, we begin working with you months prior to your wedding, helping you build a stellar timeline with your vendors and being there for YOU throughout the entire month of your big day!

We will meet with you once to go over ALL details and make sure there isn't a thing overlooked, AND meet at the venue with you to go over all plans, etc. The more we know, the better the day goes, AND the more peace of mind you have!
How many weddings do you take per year, and per weekend?
Tamara Nicole takes on around 10 Full Planning and Design weddings each year. Collectively, we typically are a part of 30-40 weddings a year (between all of our team members).

We never do more than ONE wedding a weekend (per planner), so we can be fully available for YOU!

We also each try and not have back to back wedding weekends, so the weekend before your wedding, we should be available if any emergencies come up. 
How many weddings have you planned?
We have been blessed to be a part of over 175 weddings and marriages in the past 9 wedding seasons!
How are you different from other wedding planning companies?
Our approach is a little different. We love to really get to know our clients, and end up becoming great friends with so many of them.  We want it to be a FUN, stress-free time. We love to laugh with you, cry with you (hello vows!), be there to offer advice, and be your confidant/counselor when problems in planning arise. It's not just another wedding to us; we truly pride ourselves on giving our all to each and every event.

We also LOVE decor and design, and want to help make your wedding unique and YOU.  

We want your guests to walk into your wedding and think, "WOW, this is SO them"

, instead of having it look like each and every other wedding on Instagram or Pinterest.

We strongly believe in Marriage, Love and Family, and want to help set you up for the best future possible!
How far in advance should we book a Wedding Coordinator or Planner?
This depends on your package.
It is best to book your "Month of Coordinator" around 6-9 months before your wedding

For Partial Planning, about 9-12 months

Full Planning, anywhere between 12-18 months ideally.

However

, we can rock any time frame as long as we have availability.
Do you do Asian/Indian/Cultural/SAME SEX/Religious weddings?
YES! We have done all kinds of weddings, from Indian, to Ethiopian, Nigerian, Mexican, Russian, Vietnamese, Chinese, Filipino, Catholic, Jewish, Taiwanese, etc! We love experiencing new and exciting traditions and will
happily perform research to become more knowledgeable about any wedding/marriage traditions or customs any culture may have!
Will I still have control of my wedding if we hire you?
You can have as little or as much control as you want, even with our Full Planning and Design package. Ultimately,
you
make the decisions; we are simply here to guide you along the way. Once we start working together, we will
have a better understanding as to
how involved you want to be, and we will rock it! Some clients want us to take on more of the work, and some want to go through each decision and plan together. We happily do it all.
What forms of payment do you take? What is your payment structure?
We accept Credit Cards (via Paypal or Venmo), Checks, Money Order or Cashier's Check, o
r any other approved form of payment
.  Our general payment plan includes a 50% retainer to secure your wedding date, with the remainder due a month before your wedding.
However
, we can come up with a custom payment plan if desired.
Do you use any planning management?
Yes! We love using Aisle Planner, as well as other online tools for design, floor plans, etc.
We are ready to book! What's the process?
We are SO happy to have you! Once both parties determine that we are a good fit for your planning journey, we will draft a straightforward electronic contract. Once we receive the signed contract and the retainer, we can get to planning!
Are you a Wedding Planner, Coordinator or Designer?
We can be all three, depending on the package you choose! However, design is not involved in the "Month of" package, and full design is included only in the Full Planning and Design package. We also offer Floral Design Services, but are also open to working with other florists, as we know SO many amazing ones!
Will you bring a team/assistant to my wedding?
Yes.  Each and every package includes an assistant for the entire duration of the contracted time frame, on the day of. If we determine more help will be needed, we can bring a team and work with you on pricing, etc. The Full Planning packages include at least 2 assistants plus your main planner.
I don't live in Seattle (or WA), can we still work together?
Absolutely.  We have worked with couples planning to get married in Seattle, from anywhere in the world! We can do the planning via email, phone/Facetime/Skype, and through our online client portal.  Not a problem.
Where have you been featured?
We have had our Real Weddings, Styled Shoots, and Editorial work featured all over the world.
The Knot, Modern Wedding Magazine, Grace Oramande, Wedding Style Magazine, Once Wed, Seattle Bride Magazine, Seattle Met Bride and Groom, Style Me Pretty, Green Wedding Shoes, Ruffled, 100 Layer Cake, Inside Weddings Magazine, Pacific Weddings Magazine, Every Last Detail, Munaluci Bride, Carats and Cake, Magnolia Rouge, Maharani Weddings, Glamour and Grace, Hochzeits Guide
, etc. We have multiple weddings and shoots featured in print and blogs each season, and we feel SO blessed!
Are you available for travel?
YES! We
absolutely would love to help you with you destination wedding.
Do you take any kick-backs or commissions from your vendors? Do you get vendor discounts?
No, we do not make any money
from referrals or bookings
through any specific vendors.  IF we get any discounts, we absolutely forward this onto our couples. We love to help our couples save money!
Will the planner I initially meet with be the one on my wedding day?
Absolutely! The Planner/Coordinator that you book with will be there on the day of, plus an amazing assistant. 
How do I know I am hiring the right planner?
You want to make sure it is a good fit! You are going to be working really closely with your planner, and spending a lot of time together. Make sure you trust them, appreciate their style, and mesh well together! We know we are not going to be the perfect fit for every couple, and that is ok! The first meeting is like a first date . . . we are both interviewing each other to see if there is a "connection!"
What is your "ideal" client?
We pride ourselves in being able to work well with really anybody,
however
, we
do
love and appreciate really excited, sweet, kind, detailed couples. People that are excited to have us help them, and feel that we will have fun together throughout the planning process. Couples that appreciate the details and trust us with what we do; that is when the magic happens!
What is your average wedding budget you work with, or range of weddings you typically plan?
We aim for your Wedding Planning package to be no more than 15% of your wedding budget. Ideally 10%, and max 20% of your wedding budget, if you are open to getting creative with us! We understand budgets, and do not want to take up a big portion that you need to cut in other areas.  However we also recognize the value (savings, discounts, creative money-saving ideas) that we offer and know that no matter what, we will save you money! That being said, our range usually falls within the $50k-$125k range, with Full Planning somewhere $75k-$150k on average
How far in advance should I book my Full Planning and Design wedding with your team? For example, is a year and a half too far out?
Ideally, we love to work on Full Planning and Design clients anywhere from 10-18 months prior to the big day, but can absolutely work in a crunch if less time is available to you (and us). It is important to keep in mind that we do take on a limited number of these weddings per year (Tamara, 8-10 a year), so we book up in advance quickly (especially during peak wedding season: May-Oct). Couples should also keep in mind that the REALLY good vendors book up quite far in advance as well, so the earlier we can book your team, the more options we have, and the better piece of mind you will have.
This error message is only visible to WordPress admins
Error: No connected account.
Please go to the Instagram Feed settings page to connect an account.