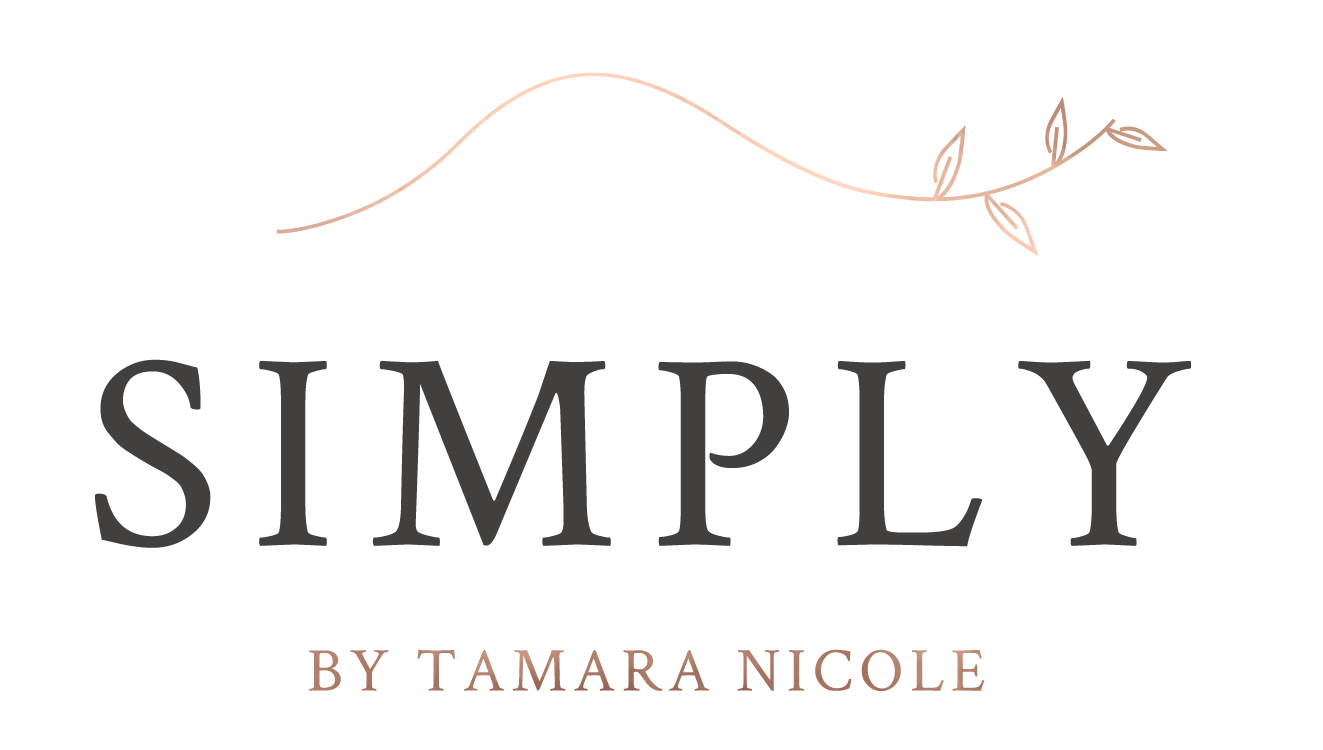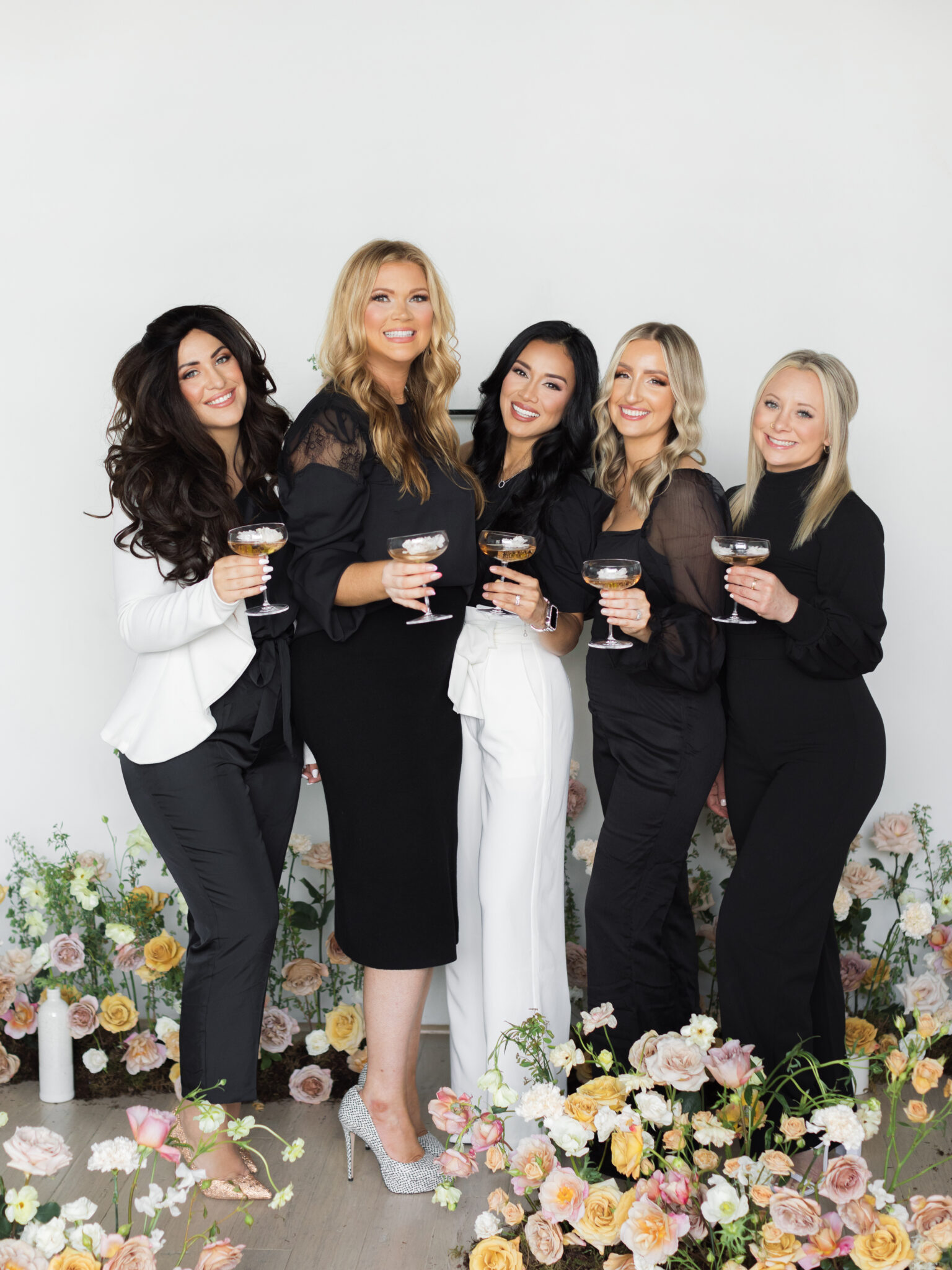 Voted top wedding planners by Seattle Bride Magazine, and having our work featured all over the globe, we believe ourselves to be the luckiest gals in the world. Why? Through each wedding we create, we have the unique chance of pouring our hearts, souls and passion into planning and designing every single detail (big and small) for your dream day. We give our all to the beautiful memories we help you create and cherish. What could be better than that?
Since 2011, our team has been helping couples plan their perfect wedding day. With over 170+ weddings planned, and countless new friendships over the years with our past clients, we've loved every moment of it and continue to offer designer services with a boutique feel for brides who dream of an unforgettable day. 
Lovers of lattes, fluffy little pups (ok, ALL animals really) and beautifully designed weddings, we're an enthusiastic team of wedding designers and planners who LOVE what we do, and do what we love. Who knew, right?!
Whether we're meeting with our amazing couples (who we adore!) or discovering the latest and greatest in current wedding trends + design, we can often be found creating innovative events for couples surrounded by light, laughter and love. Our passion is in crafting those perfect little moments which so candidly capture the love between the couples we work with and the weddings we design.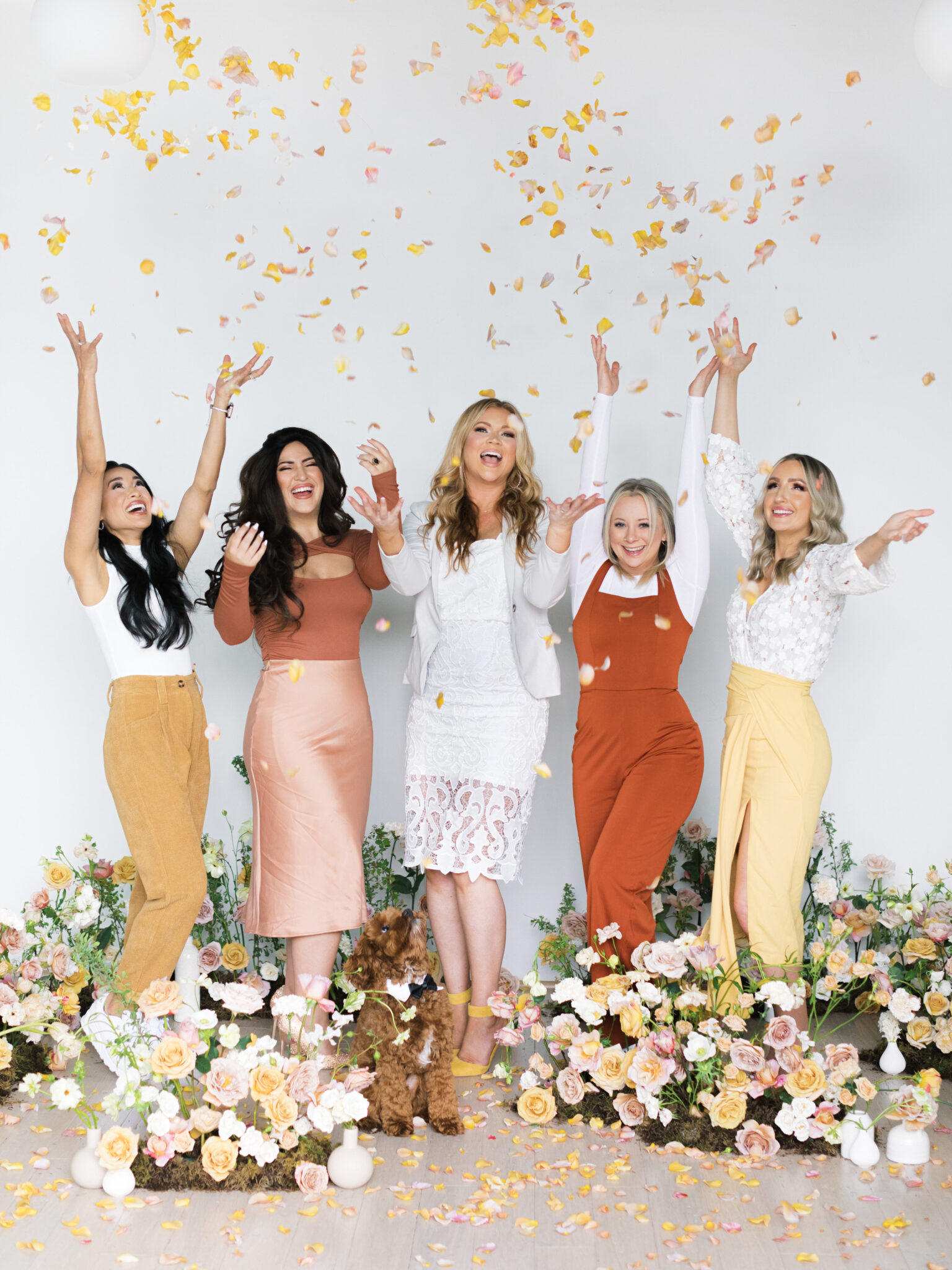 We can't wait to meet you and become wedding day besties!
Lead Boss Babe. Hailing from Bellevue, WA with my handsome husband (and SBTN accountant extraordinaire), two sons and the cutest little girl, and of course our pup Baron (the Westie), I feel extremely blessed to do what I love and love what I do!
As a former biology major (go UW!), and after being accepted into dental school at NYU, I decided that was just not my passion, and after a few different tested routes, I landed upon Wedding Planning & Floral Design and it's truly the PERFECT fit! 
I started this company with a blog, a logo and big dreams randomly one night, and it's been over 10 years, and we helped over 200+ couples get married.  Best job EVER.
Jesus . UW Huskies . Family . Rescue Pups . Adventures . Traveling Europe . Sweet Lattes .  Nordstrom . Vietnamese Food . Brunch . Happy Hours . Spicy Margaritas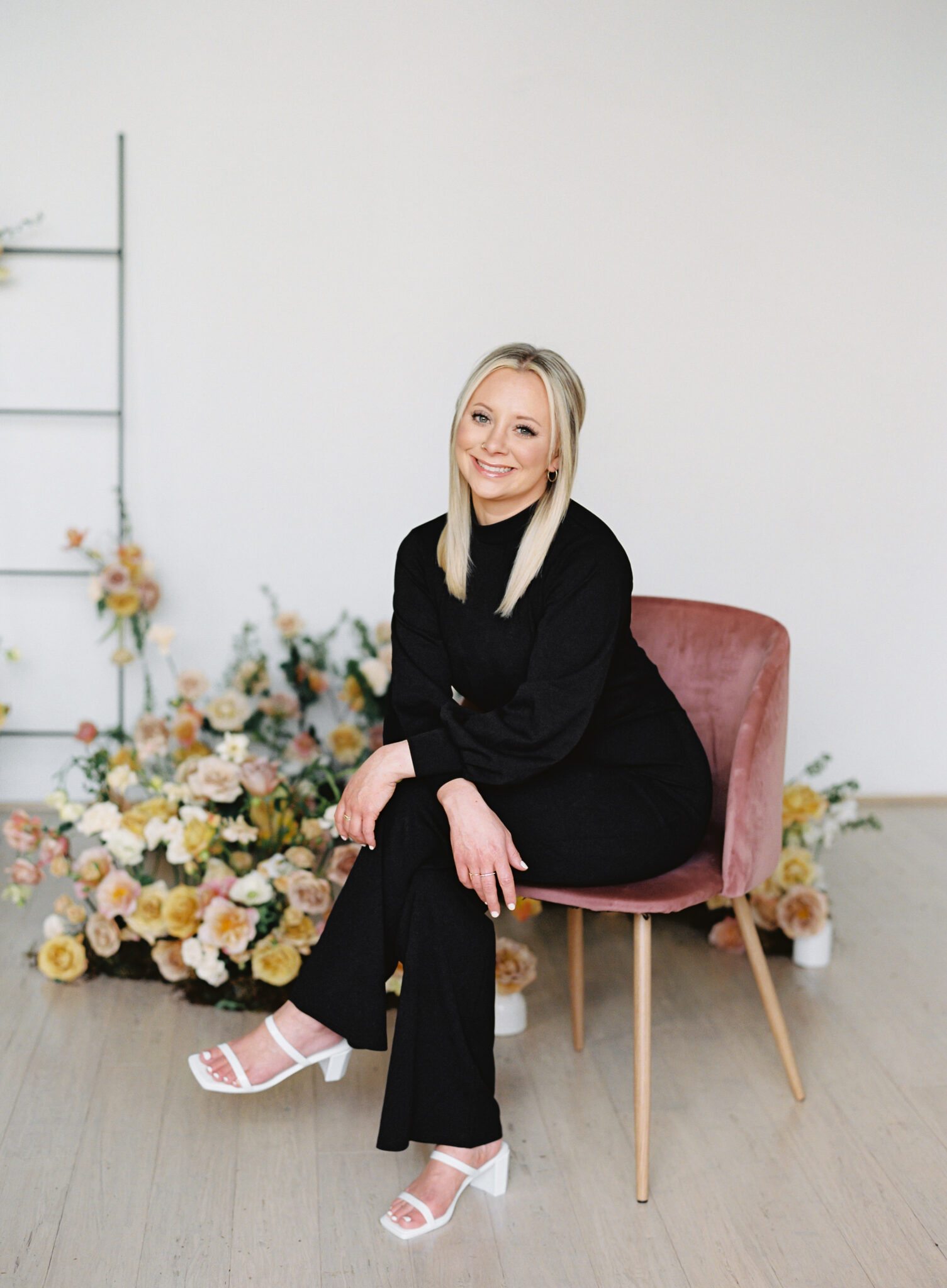 A graduate from WWU, Nicole is go-getting event planner, bringing her background in communications and design to the SBTN team.
Through her genuine personality and calm (but fun) go with the flow demeanor, she helps our couples turn their dreams into reality. 
In her down time, you might find Nicole hanging out with her sweet pup Aprin, brunching with friends or plotting to accomplish everything on her travel bucket list.
Traveling the globe . Organization . Design . Aritzia . Self Care . Vulnerability . Concerts . Salt & Vinegar Chips . Laughter
Meet our bubbly, adventurous and super FUN, Elle.  Previously, Elle was a wedding photographer, but realized that she wanted to move to the planning side after working with Tamara on a few weddings.
With this past knowledge of the wedding industry, and all of her diverse jobs (like a tattoo artist- hello calligraphy!) she will bring a wealth of knowledge to any and all events!
Elle has a can-do and calming presence that can diffuse any situation.
Snowboarding . Heels . Family Time . Adventures . Being Outdoors . Traveling . Shopping . Home Décor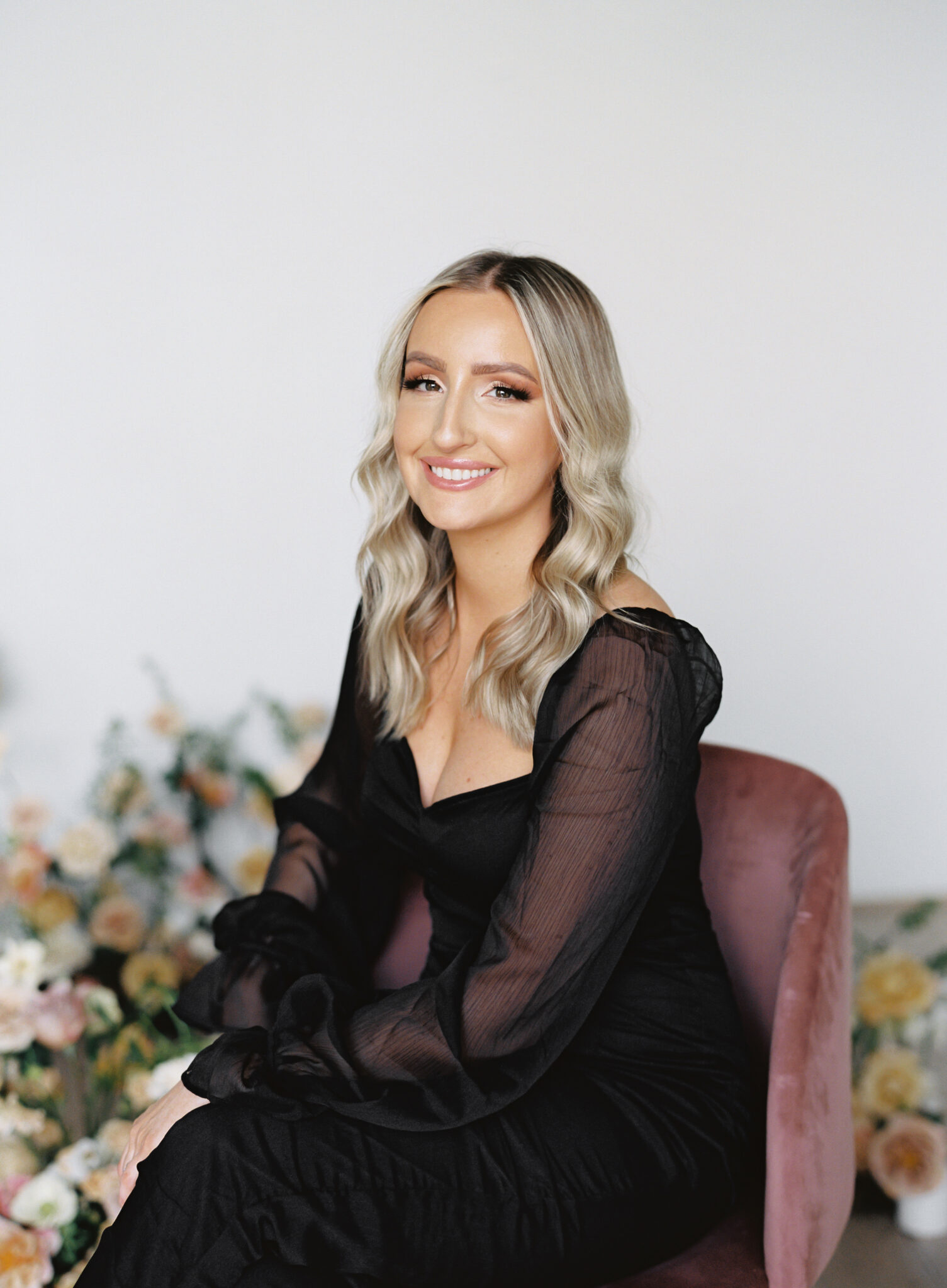 Jenna is our creative, dog loving, style obsessed girl next door. As a graduate of Gonzaga University School of Law, she is also a licensed attorney!
However, after planning her own wedding with Tamara, Jenna fell in love with the process and left her legal career behind to join the SBTN team and follow her passion.
With top notch attention to detail and her finger on the pulse of all things style, our couples can rest assured that Jenna will bring organization, creativity and FUN to their events!
Design . A
nimal Rescues .
Gonzaga Basketball .
Seahawks . Bubbly
 . F
ashion . C
harcuterie .
Décor . S
kincare
 Alexa (like Jenna!) was a SBTN bride, now turned planner! Originally from Sacramento, CA, Alexa met her husband Matt while playing soccer. She was a D1 captain, and even played semi-pro!
Alexa previously worked in project management, so will keep you well organized throughout your wedding planning. 
She is all about family and sports. They have a 1 year old daughter, and a  17 year old Jack Russell. 
Family + Friends . Soccer . Fitness . Laughter . Winning . Pizza . All things carbs . Nike . Lemon everything . Chelsea FC